PRODUCT
TP-BM

TP-BM┃4-1/2"~13-3/8"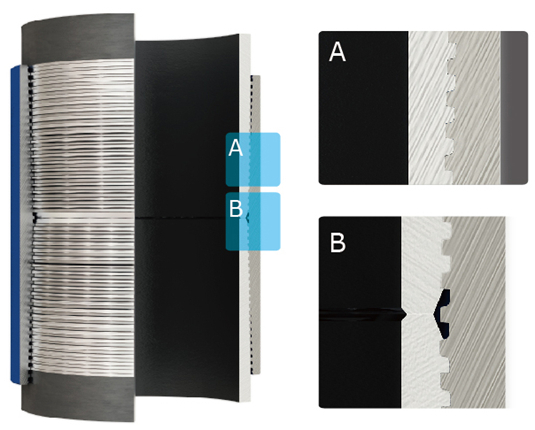 Thread: API BC thread
Pin to pin contact
■API BC thread
■Joint strength is the same as API BC connection
■Superior structural integrity under tension, high compression and high bending








TP-BM(S) ┃4-1/2"~13-3/8"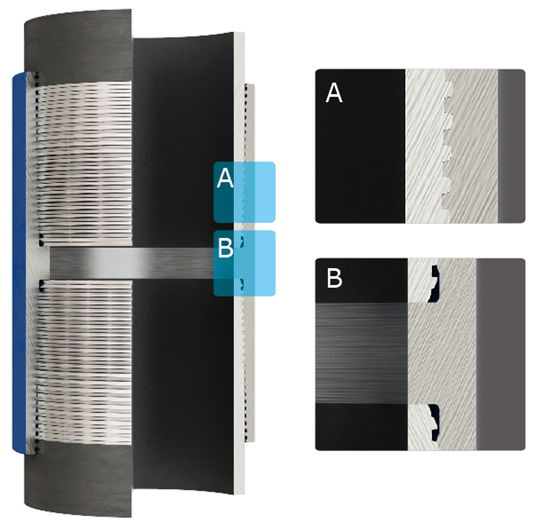 Thread: API BC thread
Vertical torque shoulder
Description

Threaded Connection
API Buttress thread form connection with a taper of 1:16 and a lead of 5TPI, enables high connection strength.
For TP-BM, mill end is screwed to the center of the coupling, field end will be screwed and contacted to the mill end. For TP-BM(S), the torque shoulder provides accurate power tight make-up.

Makeup torque
TP-BM and TP-BM(S) ensures accurate make-up stop, provides higher over-torque resistant ability & better bending resistant ability. The over-torque ability is 2.5~3.5 times of API BC connection.

Internal Profile
Internally flush design. The streamlined internal profile minimizes turbulence and energy loss due to high-velocity gas flows.

Coupling Design
A shorter design compare to API BC ensures pin-to-pin contact connection. Because the coupling covers the vanishing threads therefore the connection tensile efficiency is maximized.

Connection Lower Stress Design
The lower stress design makes the connections reliable in corrosive conditions.