PRODUCTION SITE
There are now one iron-making works and three steel-making works in TPCO(T). The steel-making plants are equipped with electric arc furnace (EAF), ladle refining furnace (LF), vacuum degassing device (VD), vacuum oxygen degassing furnace (VOD), RH vacuum degassing furnace and continuous casting lines to meet the requirements of producing high purity and quality steel billets.
The steel making works are equipped respectively with 150-ton, 90-ton, and 100-ton EAFs and can produce rounds billets of outside diameters 210~500 mm and square billets of 150 x 150 mm. Total annual billet capacity is 2.9 million tons.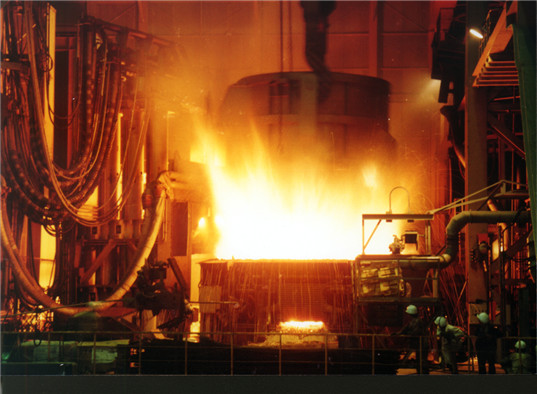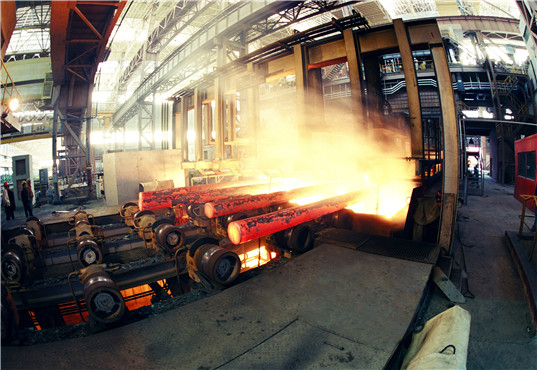 The feeding materials of the EAFs mainly consist of liquid iron and steel scrap. Liquid iron comes from TPCO(T)'s own blast furnace and made of high grade iron ore improted. It makes sure TPCO's strict quality control starts from its own steel, especially important to stringent demands of customers for high quality on-time delivery.