PRODUCT
Line Pipe and Process Pipe

Onshore Service

Offshore/Subsea Service
Sour Service
High Temperature Steam Service


Seamless Line Pipe for Onshore & Offshore/Subsea Service

TPCO produces both seamless (SMLS) and ERW (HFI/HFW) line pipes.
SMLS: O.D. from 2" to 28", W.T. from 4.0mm to 65.0mm
ERW: O.D. from 5" to 26", W.T. from 3.2mm to 22.2mm

TPCO manufactures full range of line pipes of superior quality, including those of high strength, high toughness, homogeneous material and corrosion resistance, for various services such as onshore, offshore, shallow water and deep water, non-sour and sour services.
The highest grades seamless line pipe TPCO can supply include:
- API X100Q for oil, gas, water and slurry services;
- X70QS for sour services;
- DNV 485 SFPDU under DNV-OS-F101 specification for subsea applications.
(S for Sour service, F for Fracture arrest, P for Plastic deformation, D for Dimension, U for high utilization)

Standard Grade & Application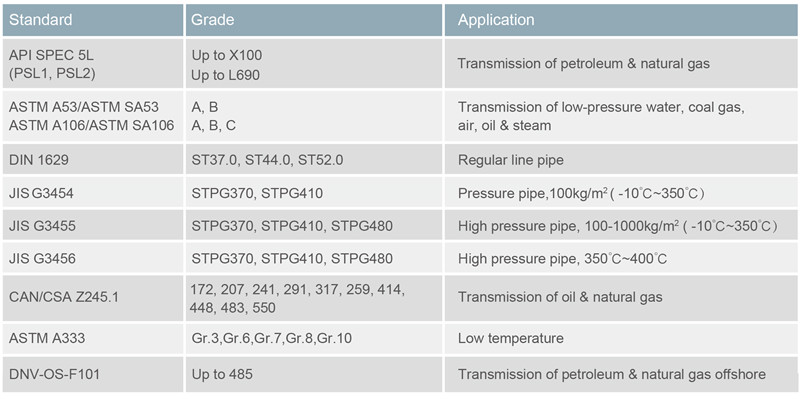 Note:TPCO can also supply the products according to customer Specification.

Grade Availability


Dimensions

To meet strict dimensional tolerances for offshore/subsea services, TPCO can supply products to API, ISO, DNV standards, specifications of contractors, clients and project-specific. For references, dimensional tolerances listed in the following tables are for standard sizes of pipes.

Diameter and Out of roundness tolerances for offshore/Subsea line pipe


Note: stricter tolerances can be guaranteed based on specific agreement with customer.

Wall thickness, Straightness and length tolerances for offshore/Subsea line pipe


Note: stricter tolerances can be guaranteed based on specific agreement with customer.

Mechanical Properties (PSL 2, API Spec 5L/ ISO 3183)
Onshore Service
Note:(1) For Grade L690Q or X100Q, Rp0.2 shall be applied.
Offshore/Subsea Services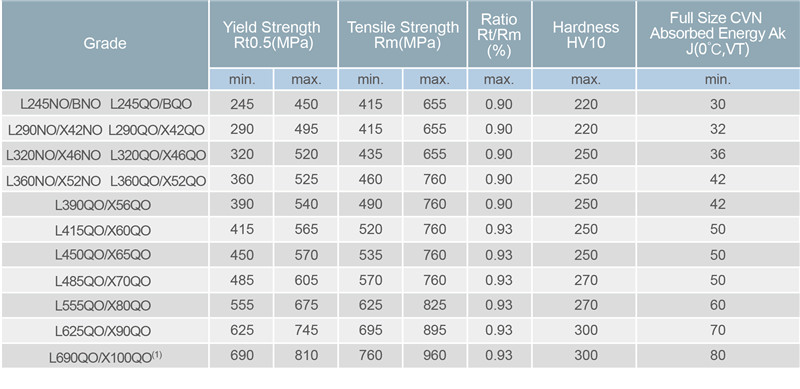 Note:(1)For Grade L690QO or X100QO, Rp0.2 shall be applied.
The detail value can according to the order required.

Onshore and Offshore/Subsea for Sour Services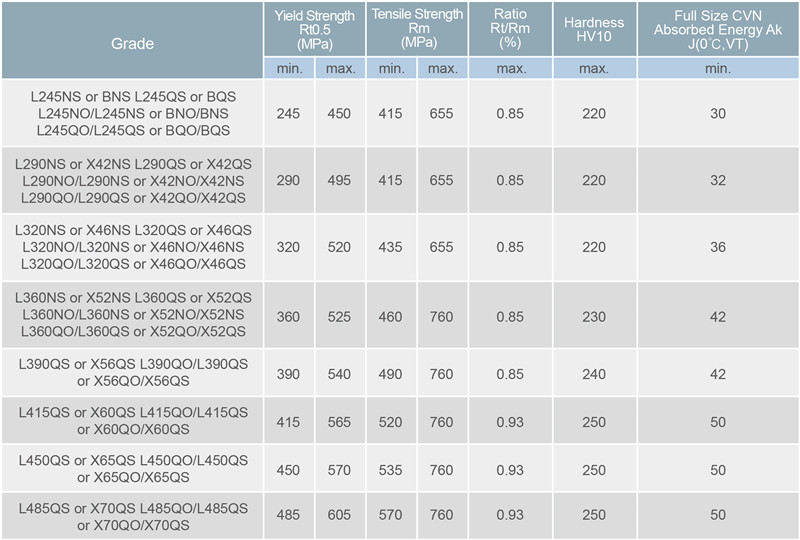 Sour Service Application

Resists Hydrogen Including Cracking (HIC) and Sulphide Stress Corrosion Cracking (SSCC). The HIC test has a stringent criteria of 5% Crack Length Ratio (CLR) and 3% Crack Thickness Ratio (CTR).

The product is based on NACE MR 0175/ISO 15156 to evaluate the properties of corrosion resistance.

Subsea Reeling Linepipe
Reeling lay is a rapid and efficient method to lay the linepipe for offshore or subsea project.
This laying method requires the pipe body shall have excellent mechanical properties, weldability, exact dimension,and corrosion resistance performance (if required).
TPCO had passed the reeling test and qulification by Technip on different size of X65Q Grade.
TPCO line pipes are successfuly reel-laid in North Sea.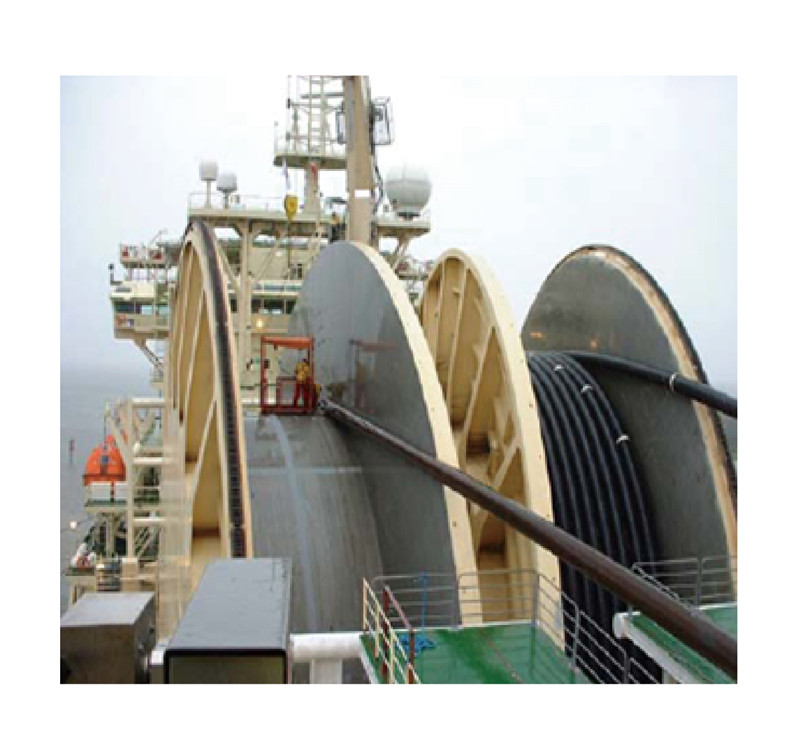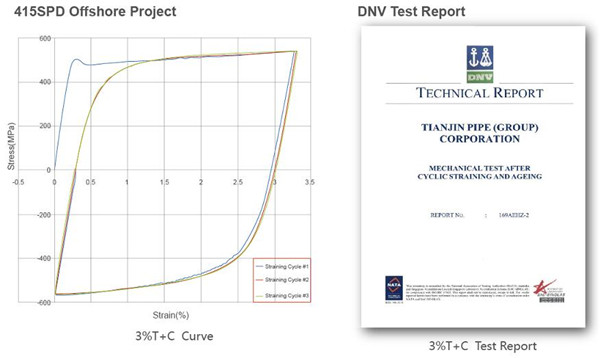 3 times for 3% T+C straining and ageing test results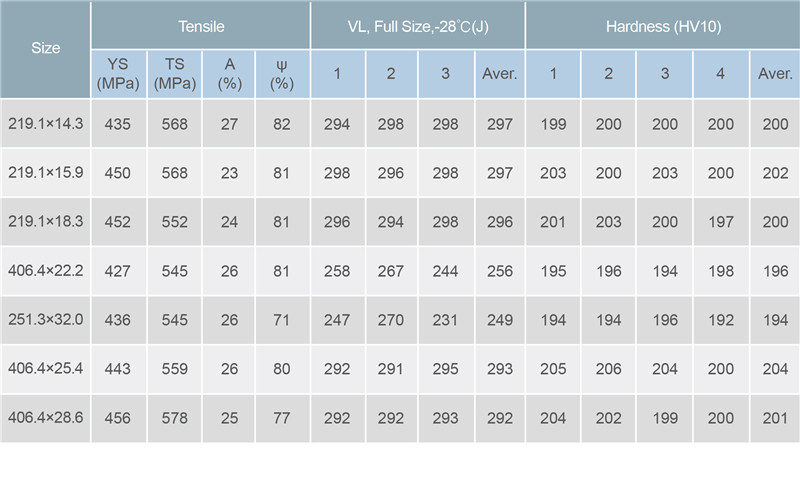 Manufacturing Statistics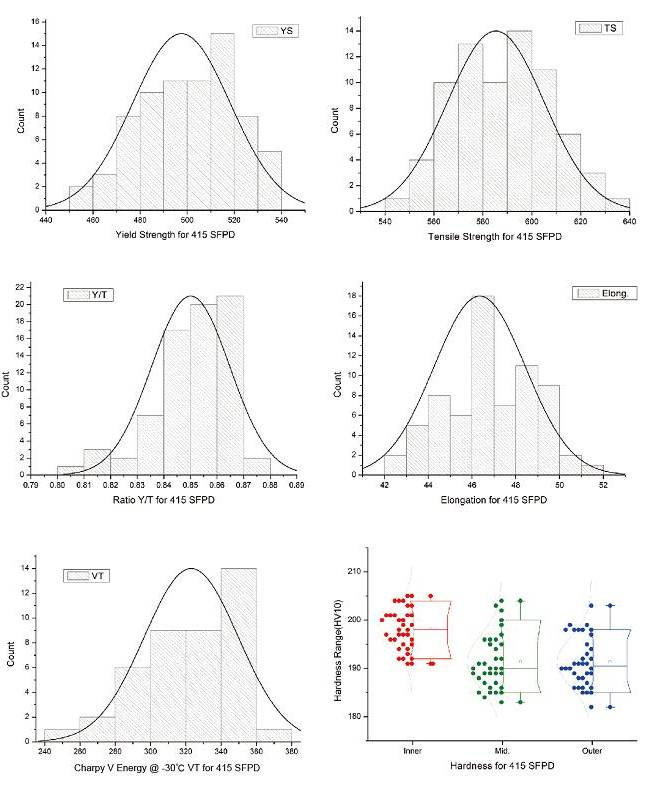 Product Supply References

TPCO linepipe products have been exported to more than 100 countries and regions in various projects of refineries and long distance pipe lines.

Onshore High grade supply records (Min. & Max. W.T.)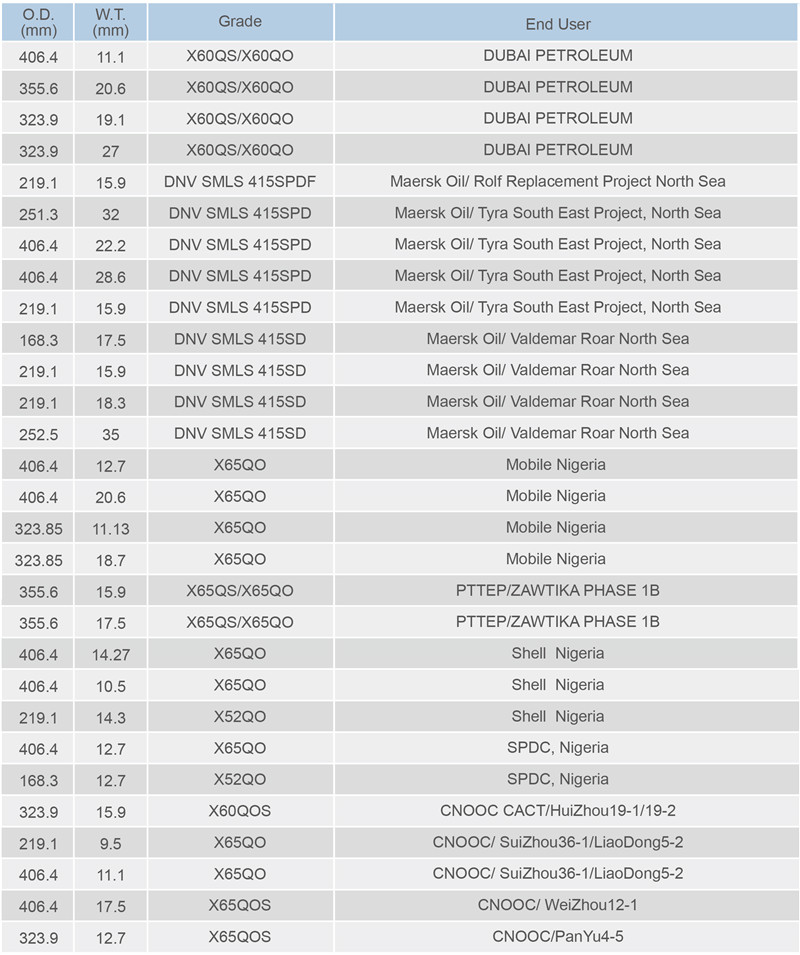 Offshore/Subsea High grade supply records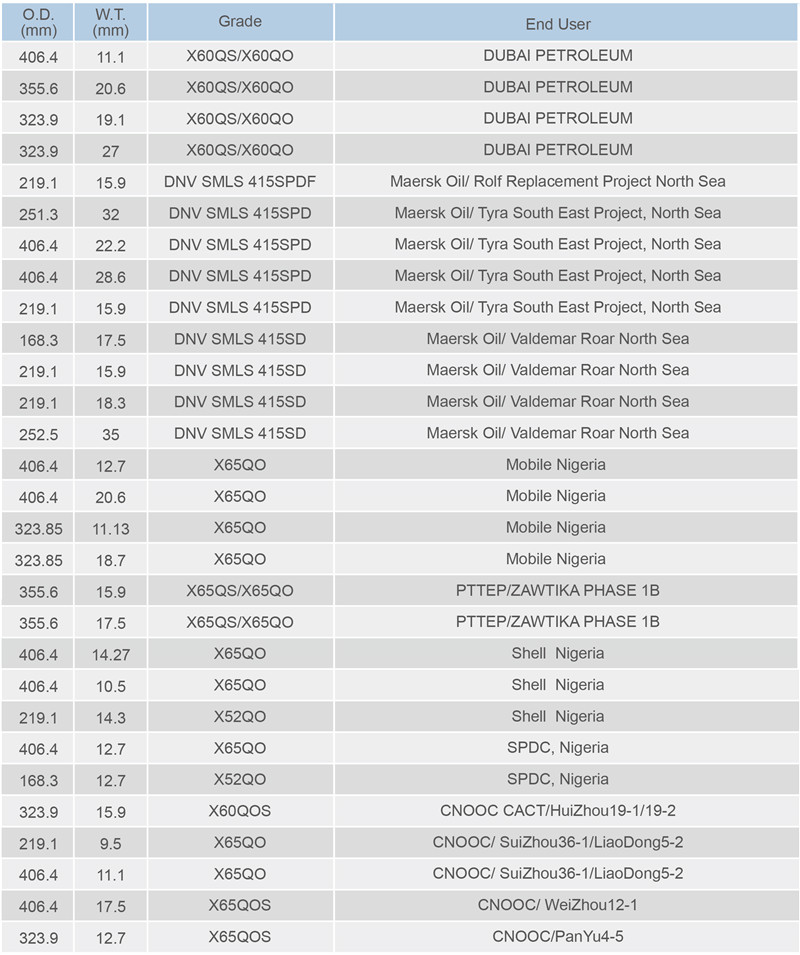 Offshore/Subsea High grade supply records(cont.)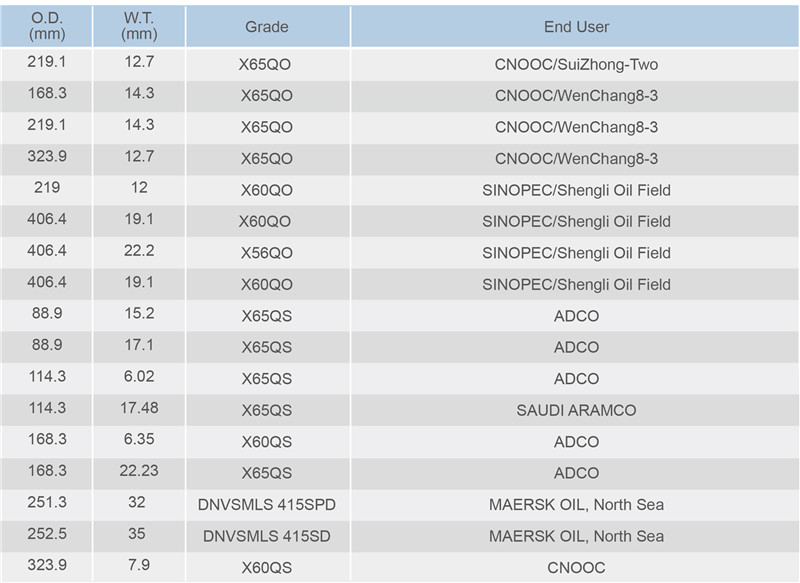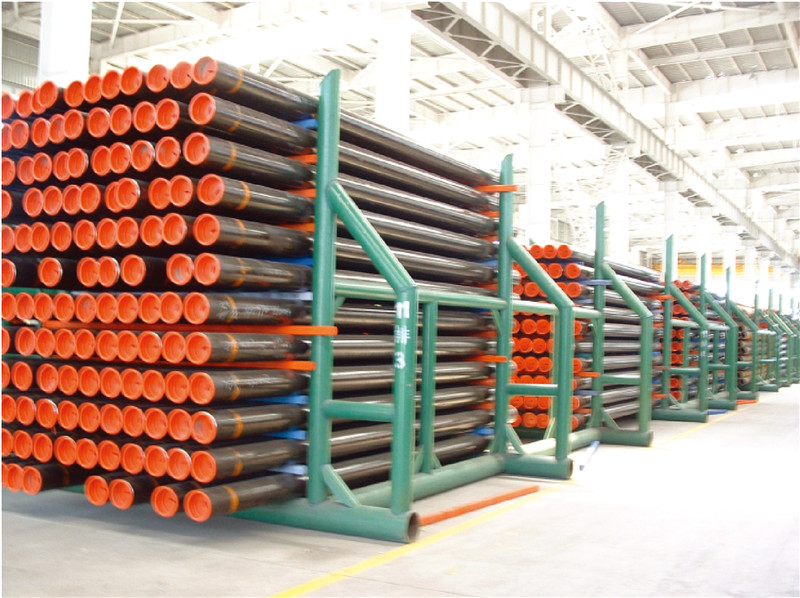 Seamless Linepipe for High Temperature Steam Service

Reference Standards
CSA Z245.1 Steel Line Pipe
CSA Z662 Oil and Gas Pipeline Systems
Customer's Specification:
GS 2924 from Devon
OSHB-PL-SP-0002 from Husky Energy
MRCP-SPE-PI-00010 from WorleyParsons


Product Chemical Analysis (max. wt%)

Mechanical Properties Test
Tensile test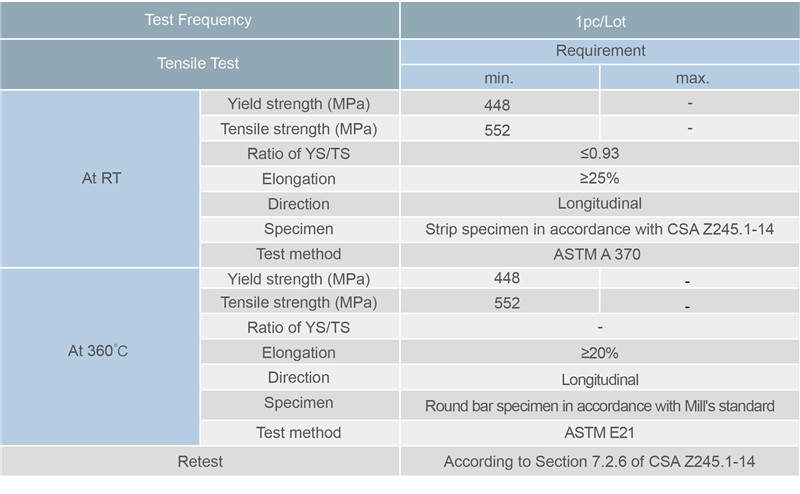 Impact test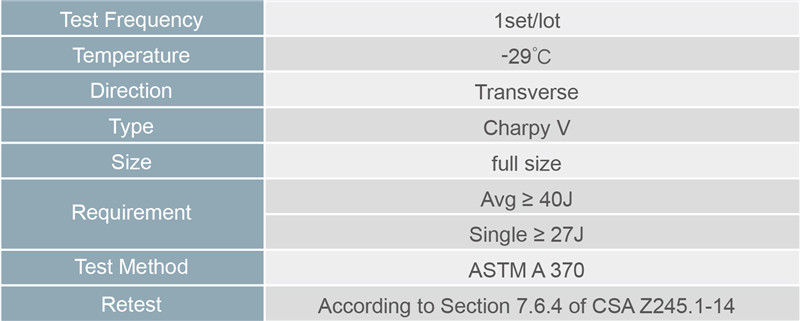 Vickers hardness test(HV10)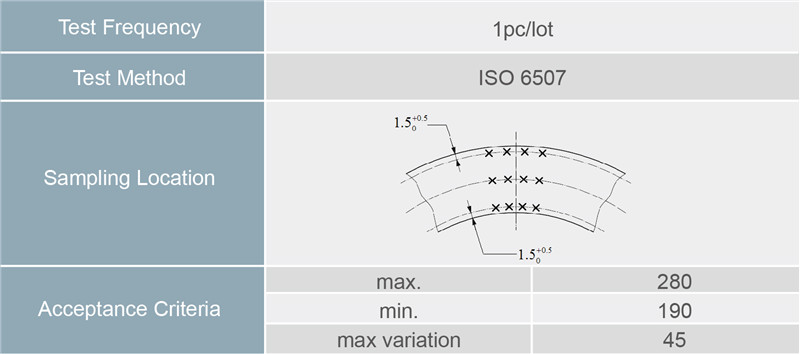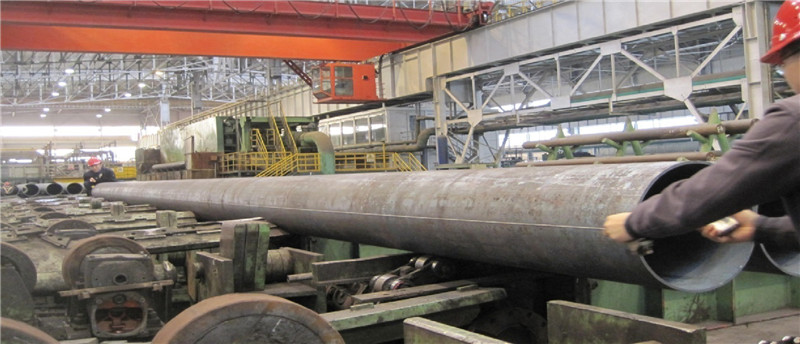 Annex 1: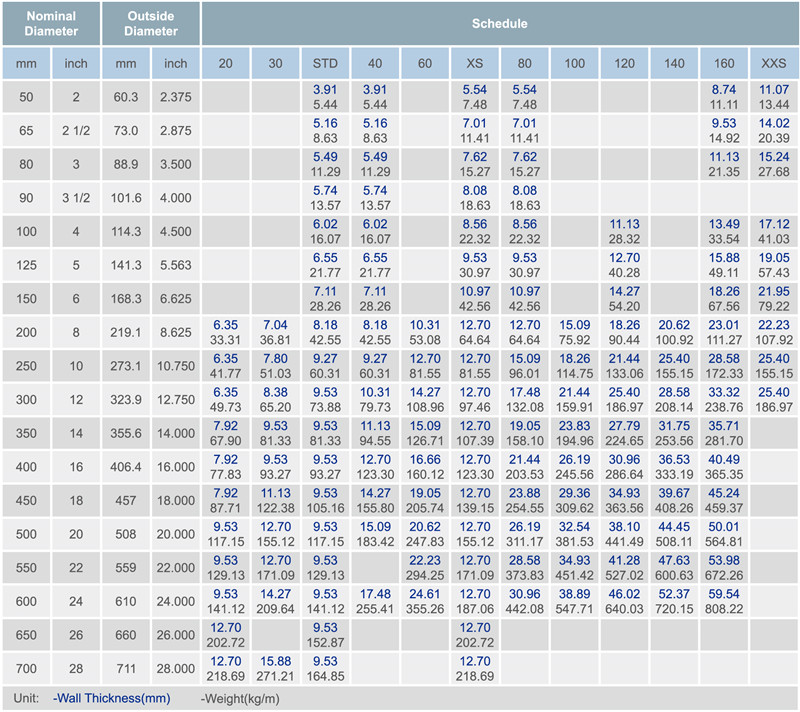 All line pipes and process pipes mentioned above can meet NACE MR-01-75 upon customer's request.