PRODUCT
TP-FJ

TP-FJ┃5"~10-3/4"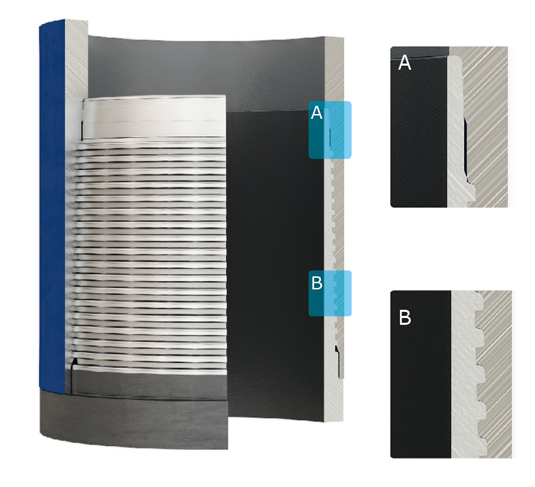 Metal-to-Metal seal
API Buttress thread
Lead=5T.P.I
Taper=1:16
■OD and ID are 100% Flush
■Maximum clearance
■Designed for medium or heavy wall casing




Description

Threaded Connection
Buttress threads form with a taper of 1:16 and a lead of 5TPI, which can be measured by API gauge,more applicable for medium or heavy wall pipes. Pipe to pipe are connected without coupling.

Metal-to-Metal Seal
Metal-to-Metal seal surface provides enough contact length and contact pressure. The Metal-to-Metal seal system offers excellent gas-tight sealing, even under the most severe combined loads. The seal integrity remains constant after repeated make-ups and break-outs. Optimized thread geometry minimizes the risk of galling, even when thread compounds are poorly applied.

Torque Shoulder
A reverse angle torque shoulder provides accurate power-tight make-up, which also enhances Metal-to-Metal sealing.

Internal Profile
The OD and ID are 100% flush, which gives the maximum clearance.

Low Stress Design
The lower stress design makes the connections reliable in corrosive conditions.