Introduction
Jiangsu Tianhuai Pipe Co., Ltd. (THCO) is TPCO's a wholly owned subsidiary installed with the world's largest PQF mill (508 PQF) located in the special steel high-tech industrial park in Huai'an city, Jiangsu, China. Its products include line pipe & process pipe, high-medium-low pressure boiler pipe, petroleum cracking pipe, high pressure chemical fertilizer pipe, mechanical structure pipe, hydraulic support pipe, cylinder pipe, fluid transmission pipe, structure pipe and etc. which can be broadly used in the oil & gas, petrochemical, construction, machinery industries and so on.

Facility
THCO is equipped with a full set of Φ508 PQF (Premium Quality Finishing) rolling mill, including one continuous heat treatment line, one pipe end sizing line and one pipe finishing line, the main manufacturing facilities are imported from Germany and Italy.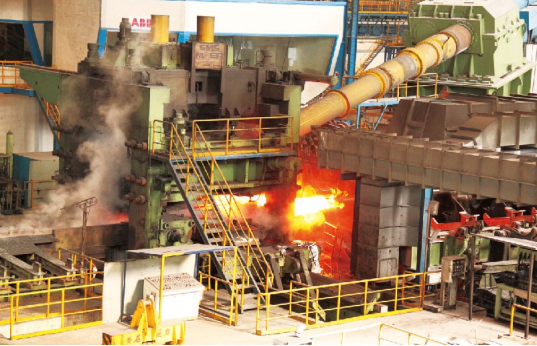 Capacity
Rolling mill: 500,000 metric tons,
Heat treatment: 200,000 metric tons,
Pipe end sizing: 60,000 metric tons,(for strict demand of pipe end dimension tolerances, such as subsea pipeline)
Pipe finishing: 180,000 metric tons.
Quality inspection equipments
To ensure the products quality, THCO has also equipped with a series of advanced on-line inspection equipments, including a pipe wall thickness measurement device, leakage flux detector, ultrasonic detector, magnetic particle flaw detectors and hydraulic tester and so on. In addition, the Company has established first-class inspecting and testing laboratory to carry out all necessary inspections and tests as per related specification and order requirements.
Total quality management
THCO has established a complete internal quality control system according to ISO9001. With skilled inspection personnel, the Company strictly enforces its internal quality control system and continuous improvements to achieve total quality management policy.