R&D CENTER
Electromechanical Universal Material Testing Facilities
Electromechanical universal material testing facility, which is equipped with 900℃ high temperature furnace,high temperature grips and high temperature extensometer, is able to fulfill the tensile test requirements at ambient temperature and high temperature from 200℃ to 900℃, which is at premier level around the world.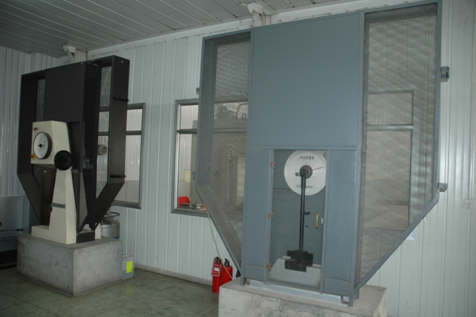 Instrumented Pendulum Impact Testing Machine
Instrumented pendulum impact testing machine, is able to determine the correlation curve of impact force, impact energy, blade displacement, time and impact velocity. By means of adjusting the elevation of the pendulum, according to the structure of equipment, the maximum impact energy can be changed, and the test results canbe collected and analyzed through computer.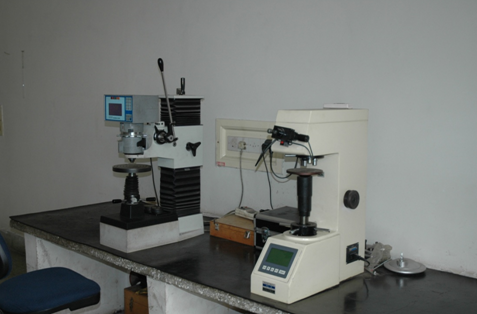 AT200DR Hardness Tester
AT200DR hardness tester, produced by Ernst, Switzerland, has reached international advanced level. This tester, which is designed with manual loading, 107×57mm LCD, less testing error and good repeatability, can be used in Rockwell HRA, HRB, HRC and Brinell hardness tests, and is very easy to operate.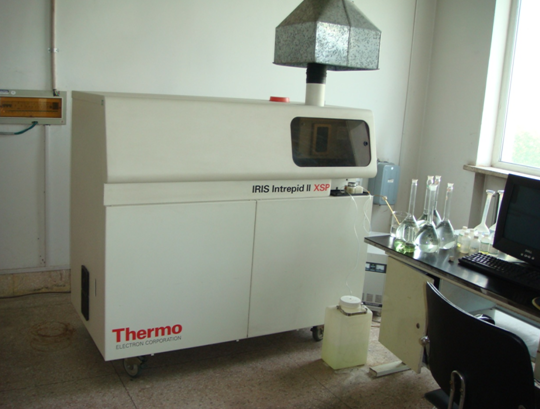 Plasma Spectrometer
Plasma Spectrometer is used to analyze low-volume constant of elements in raw materials, such as steel samples.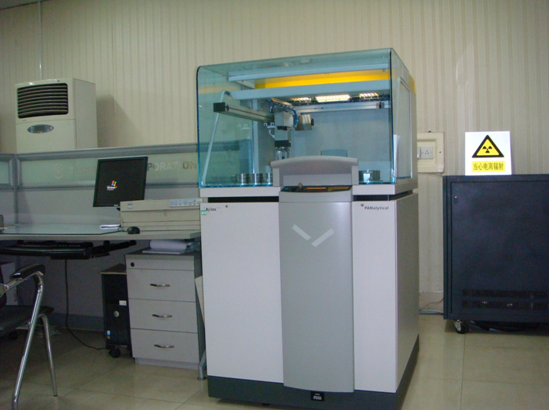 The Order of Wavelength Dispersive X-ray Fluorescence Spectrometer
The order of wavelength dispersive X-ray fluorescence spectrometer, which is used wavelength dispersion techniques to precisely analyze and quantitative different materialsof various elements, is applied to quantitatively analyze the samples of iron and steel, alloy agent slag, refractory materials and so on.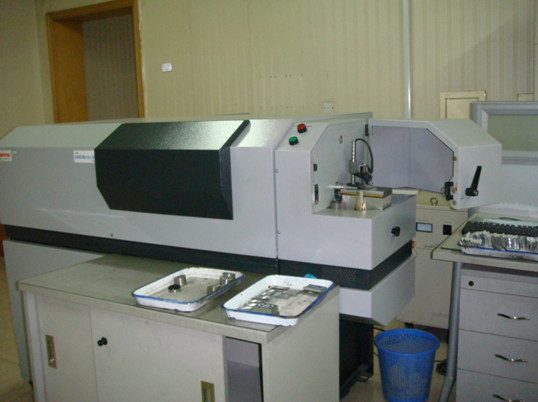 Direct-reading Spectrometer
It can make a fast and accurately analysis on a variety of chemical elements in metal materials at the same time.